News About our 2020-2021 Season
September 2020 was originally the month that an exciting 50th season for the Chatham Chorale would commence. Unfortunately, the Covid-19 pandemic that we are living amid has forced a delay in the start of this celebratory season. The Board of Directors determined earlier this summer that there would be no Chorale activity, including rehearsals or performances, prior to January 1, 2021. This decision was necessary to keep our musicians and audience members safe.
In the meantime, members of the Chorale are working hard to prepare for our 50th season. Singers are currently learning the music to Dan Forrest's Requiem for the Living from their homes in preparation for our first concert following the pandemic. This composition, along with other works, will inaugurate the start of our 50th season when the day finally comes. These performances will take place at the First Congregational Church in Chatham. This church, currently celebrating its 300th anniversary, is where the first rehearsals of the Chatham Chorale were held more than five decades ago.
The members of the Chatham Chorale thank you for your continued support during these unprecedented times. We look forward to singing for you again soon! If you have any questions, please contact us at chathamchorale@chathamchorale.org.
Chatham Chorale Scholarship Winner
Kinsale Steedman is the 2020 winner of the Chatham Chorale Scholarship. She has just graduated high school. She will attend Hofstra University next year with a major in music education. After all of the wonderful music experiences such as choir, the school a capella group, and the All Cape and Islands Music Festival she decided that she wants to pursue a career in teaching choir.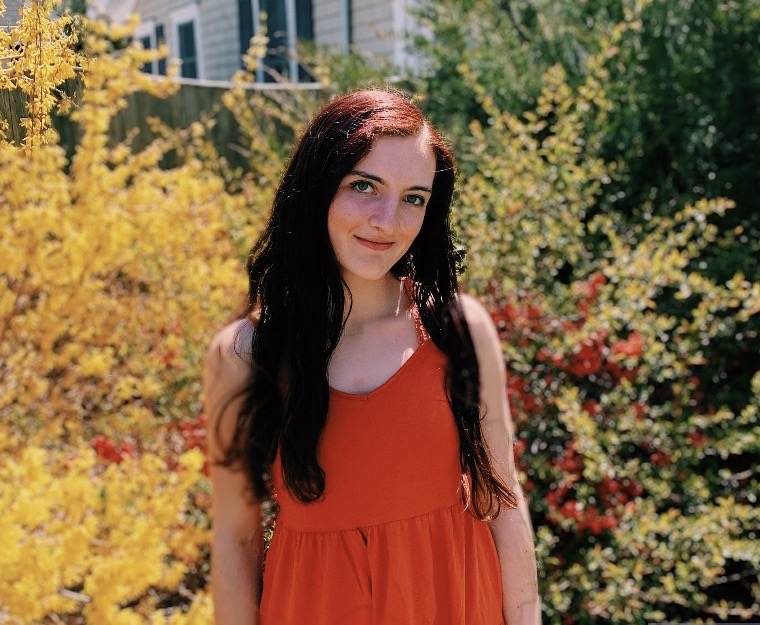 ---
Information for Prospective New Members
---
| | |
| --- | --- |
| | Click the Donate button to donate to the Chatham Chorale. |
Donate to the Chatham Chorale just by shopping at AmazonSmile
If you shop on Amazon, you can support the Chatham Chorale. Through your web browser go to AmazonSmile or click on the Amazon logo to the left and designate the Chatham Chorale Inc. as your charity of choice. Then SHOP! When you finalize the purchase you'll be using your Amazon account. Amazon will donate 0.5% of the purchase price of items you buy to the Chatham Chorale. You can also use the logo on the left to do your shopping. ​ Thank you for your support.
---
Chorale at Work and Play
Contact Us
Contact Information
Chatham Chorale, Inc.
P.O. Box 1111
West Dennis, MA 02670

chathamchorale@chathamchorale.org
774-212-9333
Board of Directors

T. Joseph Marchio, Music Director
Bud Ferris, President
Mary Jo Nabywaniac, Clerk
Kathy Olsen, Treasurer
Pat Antonucci
Mary Giorgio
Lynn Herbst
Cindy O'Leary
William Leigh
Christine Vancisin
Faith Little
Shelly Sequin
Deborah Mahaney
Michel Perrault
Leslie Roselli

chathamchorale@chathamchorale.org
774-212-9333